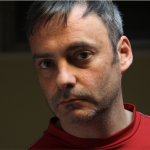 Masters Student (alumni)
Biography:
Current Position
Postdoctoral research fellow, Department of Computing, Goldsmiths
University of London
Profile
Gabriel Vigliensoni is a Montréal-based musician and researcher. He
combines formal musical training and extensive studies in sound
recording, music production, music information retrieval, and machine
learning to design new approaches to music composition. Currently a
postdoctoral research fellow in the Department of Computing at
Goldsmiths, University of London, Vigliensoni is doing practice-based
research on the creative capabilities and affordances of the deep
learning paradigm for assisting musical composition. He holds a PhD in
Music from McGill University.
Research Interests
Generative Music

Human-computer interaction

Machine learning and MIR for music performance and composition

Modular synthesis
Educational Background
B.A. in Arts with concentration in Sound. Departamento de Música y Sonología, Facultad de Artes, Universidad de Chile.

M.A. in Music Technology. Department of Music Research, Schulich School of Music, McGill University.

Ph.D. student in Music Technology. DDMAL. Department of Music Research, Schulich School of Music, McGill University.
IDMIL Projects
The Enlightened Hands

jWebMiner 2.0

Aruspix4Gamera – Research Assistant
Linkedin
https://www.linkedin.com/in/vigliensoni/
Research Areas:
Projects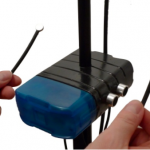 The SoundCatcher
Publications:
Vigliensoni, G. (2011). Touchless Gestural Control of Concatenative Sound Synthesis. In M.A. Thesis, McGill University (pp. 111). Montreal, Canada.
Vigliensoni, G., Wanderley, M. M. (2010). SoundCatcher: Explorations in Audio-Looping and Rime-Freezing Using an Open-Air Gestural Controller.. In Proceedings of the 2010 international Computer Music Conference (ICMC2010) (pp. 100-103). New York, NY, USA.
Vigliensoni, G., Wanderley, M. M. (2012). A Quantitative Comparison of Position Trackers for the Development of a Touch-less Musical Interface. In Proceedings of the 2012 International Conference on New Interfaces for Musical Expression (NIME 2012). Ann Arbor, MI, USA.
Contacts: