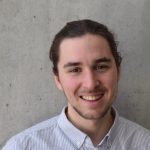 Ph.D. Researcher
Biography:
I am a PhD Student in Music Technology at McGill University, in co-tutelle with Sorbonne Université. I am particularly interested in research around urban soundscapes, and in how to improve them through integrated sound installations and perceptive evaluations. My academic background has been devoted to Sciences applied to Music. I hold a double bachelor in Sciences and Musicology from Sorbonne and former Université Pierre et Marie Curie (Paris) and a Master's degree in Acoustics, Signal Processing and Informatics applied to Music from IRCAM (Paris).
Research Areas:
Projects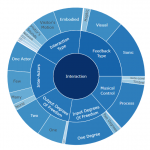 Interactive Sound Installations Database
Publications:
Fraisse, V., Wanderley, M. M., Guastavino, C. (2021). Comprehensive Framework for Describing Interactive Sound Installations: Highlighting Trends through a Systematic Review. In Multimodal Technol. Interact.. Basel, Switzerland.
Fraisse, V., Guastavino, C., Wanderley, M. M. (2021). A Visualization Tool to Explore Interactive Sound Installations. In Proceedings of the 2021 International Conference on New Interfaces for Musical Expression (NIME 2021). Shanghai, China.
Contacts: