Download available
Authors:
Ivan Franco, Marcelo M. Wanderley
Publication or Conference Title:
Bridging People and Sound. CMMR 2016. Lecture Notes in Computer Science, vol 10525
Editors:
Mitsuko Aramaki, Richard Kronland-Martinet, Sølvi Ystad
Abstract:
Digital Music Instruments (DMI) are usually composed of a gestural controller connected to a general-purpose computer. Recent developments in embedded computing facilitate new self-contained designs, where gestural interface and processing unit are integrated. These new instruments are possibly more focused on the musical activity, while maintaining many of the technical and creative capabilities of computer systems. In this context we have developed Prynth, a framework for rapid development that addresses important technical and usability features to support self-contained instruments. We also present "The Mitt", an instrument with a tangible interface that captures high-resolution finger gestures and a first test of an implementation using the Prynth framework.
Publication Details:
| | |
| --- | --- |
| Type: | Book Section |
| Date: | 09/16/2017 |
| Volume: | 10525 |
| Pages: | 357-370 |
| Publisher: | Springer |
| Location: | São Paulo, Brazil |
| DOI: | https://doi.org/10.1007/978-3-319-67738-5_22 |
| ISBN: | 978-3-319-67738-5 |
IDMIL Participants:
Related Projects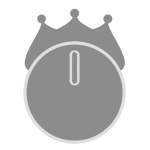 Prynth