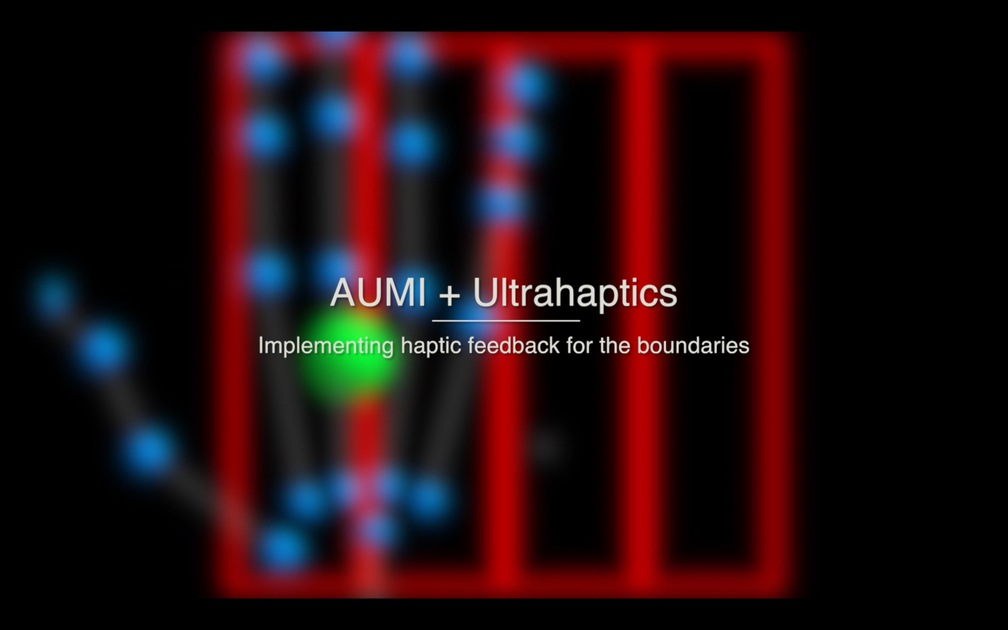 Description:
The Ultrahaptics hardware units can produce tactile feedback in the form of points in space that can be felt by the user. We've developed an external object for Max/MSP that enables the integration of Ultrahaptics hardware into mid-air Digital Musical Instruments (DMIs) or other creative technology applications. By using this module, an ultrasonic haptic feedback feature was made available in the AUMI DMI project.
View abstract submitted to Ultrahaptics Workshop at CHI 2018.
The Ultrahaptics Max module, its help file, and source code can be accessed here on GitHub.
IDMIL Participants:
Research Areas:
Video: