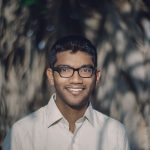 Masters Student (alumni)
Biography:
Aditya is a Master's student in the Music Technology program at McGill University, and researcher at IDMIL. He has a background in Electronics & Communications, and subsequently Audio Engineering. Past pursuits include working with film sound, music production and studies in Procedural Audio. His research is currently focussed on haptic feedback for musical research and digital musical instruments.
Research Areas:
Projects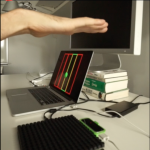 Max/MSP module for Ultrahaptics Hardware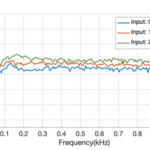 Defining a Vibrotactile Toolkit for Digital Musical Instruments
Publications:
Tirumala Bukkapatnam, A., Depalle, P., Wanderley, M. M. (2020). Defining a vibrotactile toolkit for digital musical instruments: characterizing voice coil actuators, effects of loading, and equalization of the frequency response. In Journal on Multimodal Interfaces (pp. 285-301).
Tirumala Bukkapatnam, A. (2019). A Pre-Characterized Toolkit for Vibrotactile Feedback. In M.A. Thesis, McGill University (pp. 94). Montreal, Canada.
Tirumala Bukkapatnam, A., Depalle, P., Wanderley, M. M. (2019). Autoregressive Parameter Estimation for Equalizing Vibrotactile Systems. In Proceedings of the 2019 International Workshop of Haptic and Audio Interaction Design (HAID 2019). Lille, France.
Contacts: