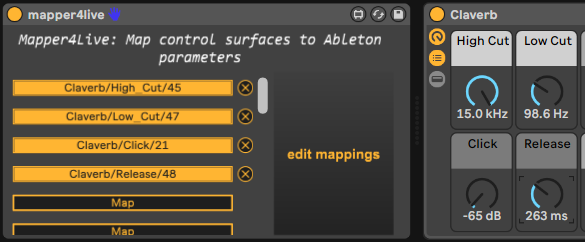 Description:
Mapper4Live is a software plugin made for the popular digital audio workstation software Ableton Live. Mapper4Live exposes Ableton's synthesis and effect parameters on the distributed libmapper signal mapping network, providing new opportunities for interaction between software and hardware synths, audio effects, and controllers.
This enables libmapper-compatible devices such as Probatio and the T-Stick to control Ableton synthesis and effect parameters with their gestural signals.
You can find the code repository here.
IDMIL Participants:
Research Areas:
Funding:
Publications:
Video: