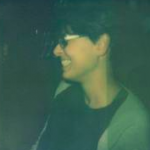 Biography:
Ph.D. Sciences and Technologies for Arts – Computer Music, School of Arts UCP, Portugal
Research Interests
Digital Musical Instruments

Wearable Technology

Human-Computer Interaction

Site-specific art
Academic Background
B.S. in Sound and Image, ESAD CR, 2007.

M.A. Arts Sciences Technologies, Grenoble Institute of Technology – ACROE (France), 2009
Professional Experience
Other Interests
Music, Dance, visual arts, film
Sewing, knitting
Traveling
Research Areas:
Projects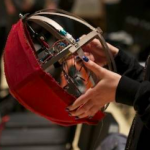 Intonaspacio
Publications:
Rosa Mamedes, C., Rodrigues, M. G., Wanderley, M. M., Manzolli, J., Garcia, D. H. L., Ferreira Lopes, P. (2014). Composing for DMIs – Entoa, music for Intonaspacio. In Proceedings of the 2014 International Conference on New Interfaces for Musical Expression (NIME 2014) (pp. 509-512). London, UK.
Contacts: