Authors:
Travis West, Baptiste Caramiaux, Stéphane Huot, Marcelo M. Wanderley
Publication or Conference Title:
Proceedings of the 2021 International Conference on New Interfaces for Musical Expression (NIME 2021)
Abstract:
We present new results combining data from a previously published study of the mapping design process and a new replication of the same method with a group of participants having different background expertise. Our thematic analysis of participants' interview responses reveal some design criteria common to both groups of participants: mappings must manage the balance of control between the instrument and the player, and they should be easy to understand for the player and audience. We also consider several criteria that distinguish the two groups' evaluation strategies. We conclude with important discussion of the mapping designer's perspective, performance with gestural controllers, and the difficulties of evaluating mapping designs and musical instruments in general.
Publication Details:
| | |
| --- | --- |
| Type: | Conference Paper |
| Date: | 06/14/2021 |
| Location: | Shanghai, China |
IDMIL Participants:
Related Projects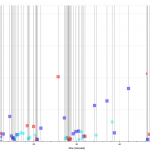 Making Mappings