Download available
Authors:
Stephen Sinclair, Marcelo M. Wanderley
Publication or Conference Title:
Proceedings of the International Conference on Enactive Interfaces (ENACTIVE 2007)
Abstract:
We previously introduced DIMPLE, a software environment allowing the run-time creation of a physically dynamic, haptically-enabled virtual scene using the Open Sound Control (OSC) protocol [18]. Object properties could be requested over OSC to allow modulation of parameters for sound synthesis or visualization. Examples were given of PureData patches that controlled such scenes, making haptic virtual musical instruments (VMI) accessible to a visual programming environment. However, scenes were limited to simple 3D objects and haptic interaction was limited to pushing on objects and their constraints. Here we present various recent developments to enhance DIMPLE for more intricate haptic sensations and to allow a wider variety of user interaction techniques.
Publication Details:
| | |
| --- | --- |
| Type: | Conference Paper |
| Date: | 11/22/2007 |
| Pages: | 263–266 |
| Location: | Grenoble, France |
IDMIL Participants:
Related Projects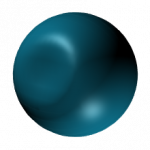 DIMPLE: Dynamically Interactive Musically PhysicaL Environment