Download available
Authors:
Joseph Malloch, Jérémie Garcia, Marcelo M. Wanderley, Wendy E. Mackay, Michel Beaudouin-Lafon, Stéphane Huot
Publication or Conference Title:
New Directions in Music and Human-Computer Interaction.
Editors:
Simon Holland, Tom Mudd, Katie Wilkie-McKenna, Andrew McPherson, Marcelo M. Wanderley
Abstract:
This chapter discusses possible links between the fields of computer music and human-computer interaction (HCI), particularly in the context of the MIDWAY project between Inria, France and McGill University, Canada. The goal of MIDWAY is to construct a "musical interaction design workbench" to facilitate the exploration and development of new interactive technologies for musical creation and performance by bringing together useful models, tools, and recent developments from computer music and HCI. Such models and tools can expand the means available for musical expression, as well as provide HCI researchers with a better foundation for the design of tools for a class of "extreme" users who are accustomed to devoting decades of practice towards the development of expertise with their instruments. We conclude with a discussion of design guidelines for Interactive Music Systems.
Publication Details:
| | |
| --- | --- |
| Type: | Book Section |
| Date: | 02/07/2019 |
| Pages: | 23-40 |
| Publisher: | Springer, Cham |
| DOI: | 10.1007/978-3-319-92069-6_2 |
| ISBN: | 978-3-319-92069-6 |
IDMIL Participants:
Related Projects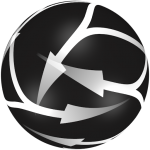 libmapper