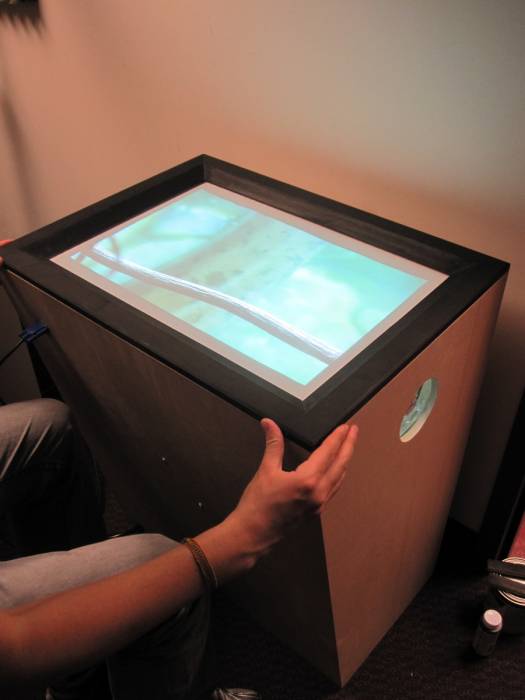 Description:
TactoSonix is a multitouch environment for musical expression. It consists of a hardware interface that was designed and built by the author and an Industrial Design consultant, as well as software that is being developed as part of the author's M.A. thesis research.
The TactoSonix hardware stands out from most other multitouch devices in that it supports two methods of implementing multitouch technology: Frustrated Total Internal Reflection and Rear Diffused Illumination. As such, it is an excellent platform for prototyping ideas about tangible objects, and also offers a more robust finger tracking method in its FTIR configuration.
The TactoSonix hardware consists of a DIY multi-touch table that supports both FTIR and RDI technologies.
IDMIL Participants:
Research Areas: