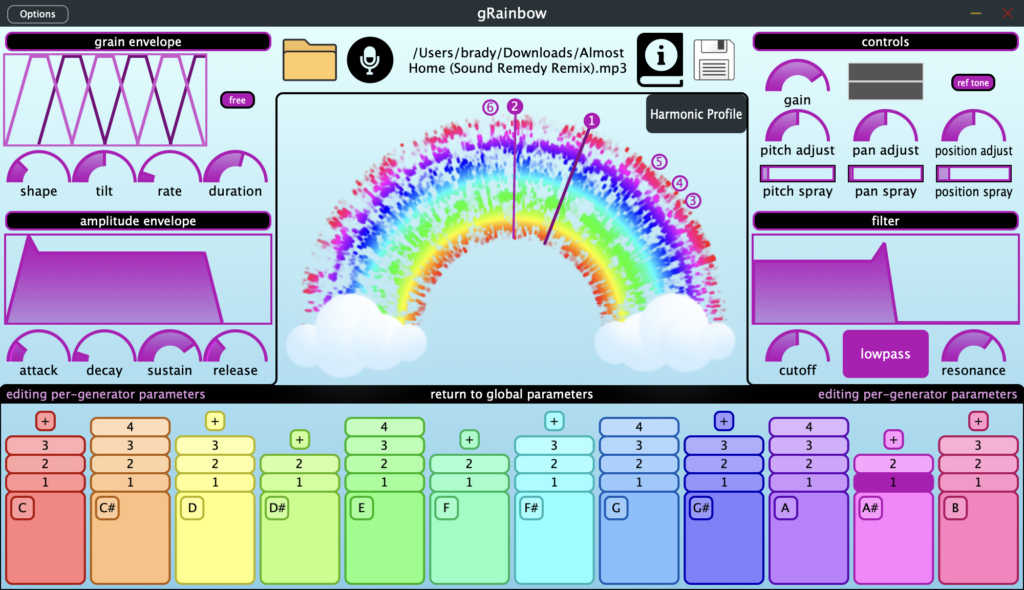 Description:
gRainbow is an open-source, cross platform synthesizer that uses pitch detection to choose candidates for granular synthesis or sampling. Originally created as a side project to play with new ways of using granular synthesis, its granular engine was then used in the Slapbox instrument to trigger polyphonic samples. To read more about what makes the synthesizer unique and try it for yourself, visit its web page here.
IDMIL Participants:
Research Areas:
Press:
https://bedroomproducersblog.com/2023/05/31/grainbow-brady-boettcher/
https://www.youtube.com/watch?v=SF1BbYODmb0
https://synthanatomy.com/2023/05/grainbow-new-free-open-source-cross-platform-granular-synthesizer-plugin.html
https://www.gearnews.com/chowmultitool-grainbow-ai-bass-mini-free-plugins-of-the-week/
and more!