Description:
We are interested in analyzing the correlation between physical and musical gestures. We specifically
focus on expressive movements (also called ancillary or non-obvious gestures), movements that do
not have a direct link to the generation of sound but are an integral part of the performance.
Expected results, in addition to a better understanding of music performance and the role of expressive movements,
include the design of new computer-based musical instruments as well as hardware interfaces that take expressive
movements into account.
Please check the full document at https://idmil.org/education/clarinet-gestural-analysis/.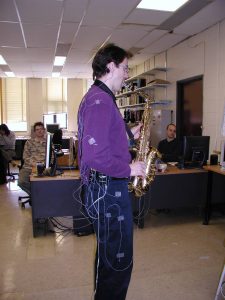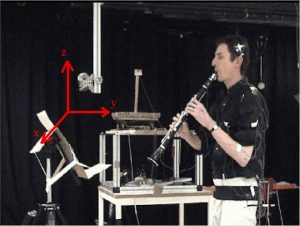 Fig.1 Brad Vines at the Motor Control Laboratory.
Fig.2 Pierre Dutrieu at the Vrije Universiteit Amsterdam. Points are tracked in three dimensions.