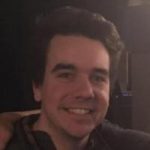 Masters Student (alumni)
Biography:
Patrick Cowden is currently a Master's Student of Music Technology at McGill University. His research interests include electronics design, instrument design, mapping, signal processing, and sonification.
He received a Bachelor's of Science in Electrical Engineering and Computer Science Minor from Union College.
Prior to his enrollment at McGill, Patrick worked as an electrical engineer designing biomedical/commercial devices, and industrial control systems. Additionally, he completed research on the development of auditory displays of electric power grid data. As part of this research, he created a novel real-time AC power socket sonification device. The device allows for low-cost measurement and mapping/sonification of local power system fluctuations. During his studies at McGill, he continues to work on improving the device as well as developing other sonifications of recorded power system data.
Projects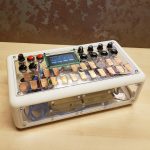 Noiseboxes
Publications:
Contacts: