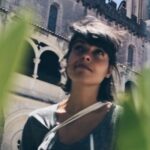 Post-Doctoral Researcher (alumni)
Biography:
I am a creative technologist and interaction researcher based in Montreal. I'm passionate about interactivity, and I'm interested in designing and testing interactive experiences where users can connect with technology. To achieve this, I believe it is essential to evaluate the users' behavior and develop strategies and tools where technology becomes transparent, allowing the user to focus on its unique experience.
Over the past years, I have been collaborating with different artists, companies, and researchers to create interactive experiences. I believe this gave me a strong technical and research background that helps me navigate both academic and industrial contexts.
I am also an enthusiast of digital arts and music. I have been presenting artistic work here and there, and writing about music from time to time.
Contacts: