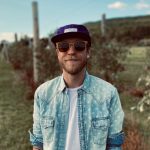 Associate Researcher
Masters Student (alumni)
Biography:
Charlie Reimer is a current Masters student in the Music Technology program at McGill University. Their research interests include musical instrument interface design and evaluation, mapping, and human psychological interactions with musical interfaces.
Charlie received a Bachelor of Arts (Honours) in Psychology from the University of Alberta, where their research focused on human autobiographical memory and meta-memory, specifically the retention of personal event memories. They also hold a diploma in Audio Recording Technology from the Ontario Institute of Audio Recording Technology.
In addition to their studies at McGill, Charlie works as part of a team developing various sample-based software instruments and audio processors. Their work includes audio recording, editing, and processing, as well as creating and implementing graphics assets.
Research Areas:
Publications:
Contacts: