This week, researchers from the IDMIL have descended on the annual Conference on New Interfaces for Musical Expression (NIME) in Porto Alegre, Brazil. Professor Wanderley gave the opening keynote at the conference, and several IDMIL members are presenting new research throughout the week.
Top image: IDMIL members past and present gathered at NIME 2019.
Back row: Eduardo Meneses, Takuto Fukuda, Vanessa Yaremchuk, Thais Fernandes Santos, Flávio Schiavoni, Marcelo Wanderley.
Front row: Filipe Calegario, Johnty Wang, Carolina Brum Medeiros, Ajin Tom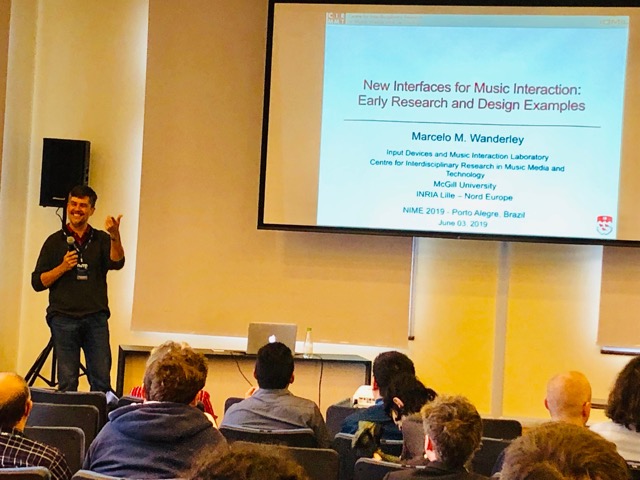 Prof. Wanderley delivers the opening keynote address.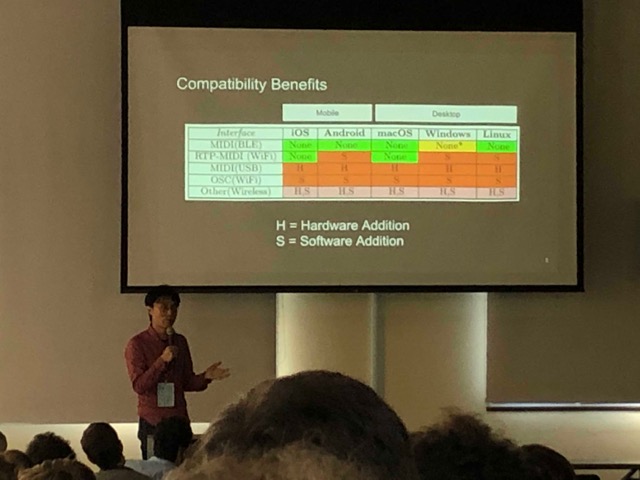 Johnty Wang presents "Practical considerations for MIDI over Bluuetooth Low Energy as a wireless interface" (Wang, Mulder, Wanderley)