The Electronic Music Foundation (EMF) Institute, founded by Joel Chadabe, has posted the paper "Prehistoric NIME" to the EMF Institute website with an introduction by Prof. Rob Hamilton, Rensselaer Polytechnic Institute, Troy, NY.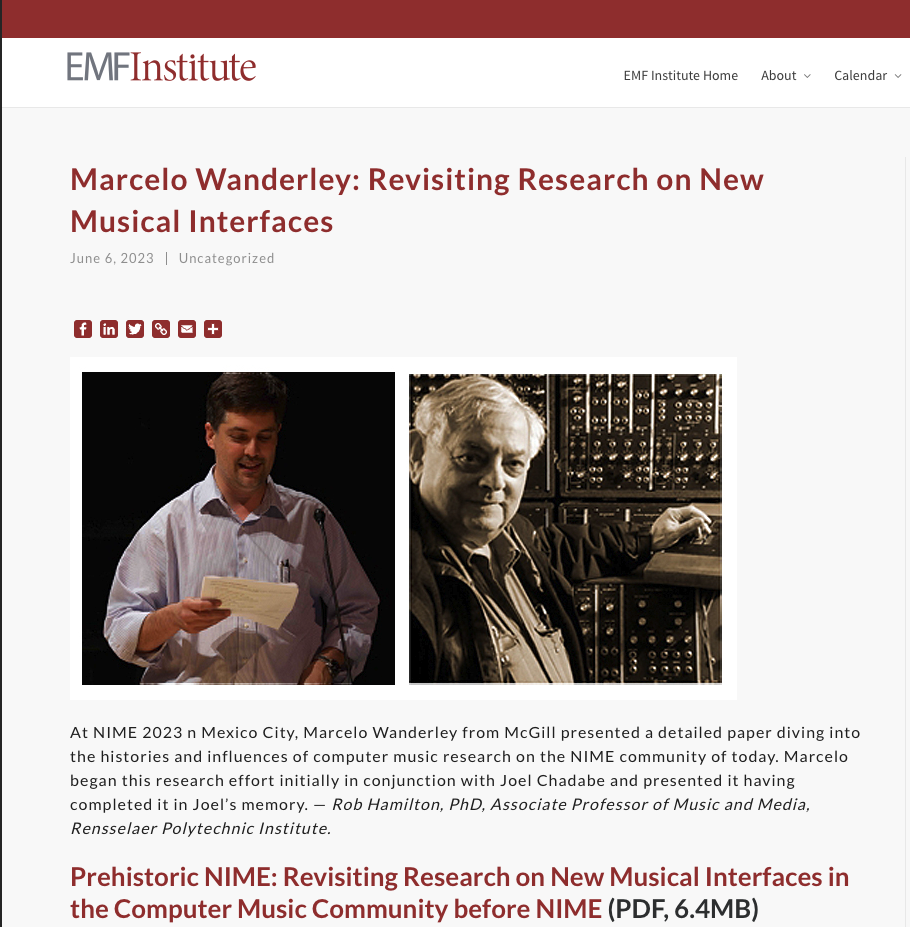 Marcelo Wanderley: Revisiting Research on New Musical Interfaces
Read more about the EMF Institute, a fantastic initiative created in 2000 for "tracing the history and future of electronic music" at https://emfinstitute.org/about/.